Seventh Inning Stretch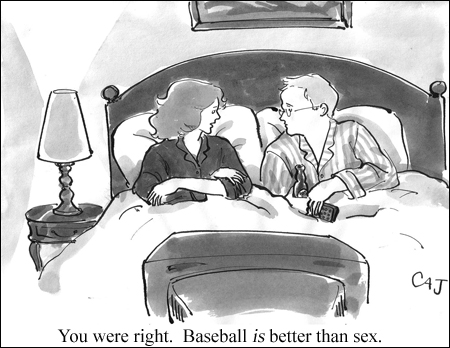 Baseball better than sex?  Really?
Mae and I share a love of BOTH sex and baseball, AND cherry pie!
Either of us however, would be hard pressed to chose one over the other.
How about you?  If you had to choose between great sex, a no-hitter (or any baseball game for that matter) or eating a mouth watering cherry desert, what choice would you make?