Sexy Baseball Haiku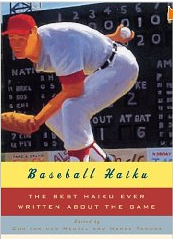 Baseball is poetic.  It anchors us to a romantic, slower-paced time when our connection with the outdoors was part of life.
In baseball, the field where it is played is not just a location, but it's part of the experience and the game itself.  The infield dirt, the grass, the wind, the sun – they are all part of the game and interact with the players in ways that affect the outcome and cause hopes to rise and fall.
It's not surprising that much poetry has been written about baseball. However, Haiku is perhaps the most appropriate poetry for baseball because of its timeless essence and focus  on nature.  Why is it also not surprising that the noted American novelist and poet, Jack Kerouac, was one of the first American writers to pen a baseball haiku? Kerouac, who seemed obsessed with finding a deeper, more profound meaning to life, couldn't miss the romance of the ballpark.
Empty baseball field
— A robin,
Hops along the bench
And Kerouac wasn't the only one who captured American life and baseball with Haiku.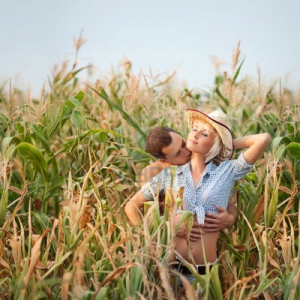 Poet Edward J. Reilly grew up on a midwest farm playing baseball against an old red barn.  Like many boys of his era, Reilly collected baseball cards, thousands of them, which he reportedly still has.  He wrote:
home run drive
into the cornfield —
fielder and girlfriend disappear
Makes you wonder where they went, what they did and if they ever came back?
Then there's the sultry work of Brenda Gannam.  Born in 1950 in Savannah, Georgia, Gannam developed a love for baseball in high school when she attended minor league games with her friends.  Her interest in the game grew when she married an avid Brooklyn Dodgers fan and attended many games at Ebbets Field with her new husband.  Since she frequently writes about dating, romance and sex, Gannam's haiku are a natural to Homeruns & Cherry Pie.
having an affair
with his buddy's wife
the DH
Or this one
in the stands
his arm around his wife
he winks at me
Finally, this gem from Gannam:
handsome pitcher
my eyes drift down
to the mound
Somehow, I don't think the "mound" Gannam referred is the dirt hill in the middle of the diamond.
If, as Elizabeth Bales Franks writes in Why Baseball Is The Sexiest Game is correct, baseball is "a game of thought, of pauses, of strategy, of a whole series of odd, intimate gestures," then haiku exquisitely captures baseball's seductive nuances.