Seventh Inning Stretch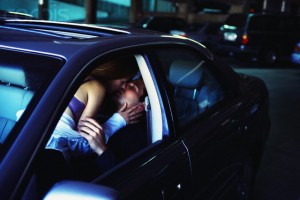 "Paradise by the Dashboard Light" sung by Meat Loaf and backed up by Ellen Foley, describes one boy's passionate efforts to round the bases only to regret the promises made to his girlfriend the next morning.
Been there, done that!
Divided into three parts, the song opens with the characters reminiscing about their time as a young high school couple on a date, parked late at night and experiencing "paradise by the dashboard light."
The boy insists they're "gonna go all the way tonight."
His pushing the matter is mirrored in the song by New York Yankees announcer Phil Rizzuto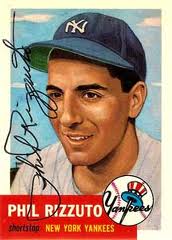 broadcasting a portion of a baseball game that serves as a metaphor for the guy's attempts to achieve his goal.
Rizzuto recorded the baseball play-by-play portion of the song (3:34 mark) but maintained he was "unaware" that his contribution would be equated with sex in the finished song. Yeah right Phil!
In part two of the song, the boy is about to "steal home" but the girl, as girls are known to do from time to time, refuses to go any further unless the boy first promises to love her forever and marry her.
Reluctant to make such a long-term commitment, the boy repeatedly asks her to continue and promises to give his answer in the morning. However, she is not giving in that easily. The boy cracks and gives his promise to lover her until, "end of time".
In part three the characters find themselves back in the present and, no surprise here, no longer in love with one another. The guy is praying for the end of time so he can break his vow, the woman on the other hand is joyous, saying she never felt so good, so right.
According to Meat Loaf the original length of the track was to be 27 minutes, about the time it takes most guys to "round the bases" and enjoy his piece of cherry pie.
A tip of the hat to reader JD for reminding us yesterday of this rock classic. The song is a wonderful addition to Home Run & Cherry Pie's library of baseball ballads.
What other songs marrying the passion for sex and baseball we should add to our library?  Leave your suggestions in the comment section below.
Source: Wikipedia