Will The Mermaids Have A Better Season Than The Marlins?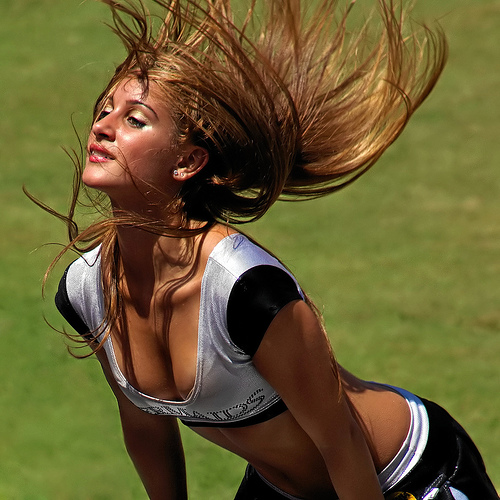 With looks like these it might be the Miami Mermaids, the Miami Marlins' superb cheer leading squad, who generate more in-game entertainment this year than the Marlins baseball players themselves.
Art dealer and team owner Jeffrey Loria's spent $90 million last season to field a world-class team in a brand new, tax-payer funded $634 million dollar stadium.  When Loria's vision didn't exactly pan out (the Marlins finished dead last in their division behind even the hapless NY Mets) the fans-be-damned owner traded, fired or retired most of last year's team including All-star short stop Jose Reyes and the always bombastic and intense manager Ozzie Gilliam.
Fans won't see many players they recognize this year nor are they likely to see many victories either. Former Marlins catcher and 41 year old first year manager Mike Redmond will be hard pressed to cobble together 60 wins spread across a very long 162 game schedule.
By default right-hander Ricky Nolasco (15-8 with a 3.28 ERA) finds himself at the top of the Marlins rotation seeing all the other Marlin 2012 pitchers with a winning record are now pitching for another major league team.
Don't look for any relief at the plate either.  As hard as it may be to beleive, the Marlins' second-worst offense in baseball scoring just 3.76 runs per game (only the Astros finished lower with a paltry 3.60 runs per game), may be worse this year.  Even with 23 year-old right-handed slugger "Mike" Stanton who hit 37 homeruns in 123 games last year and a couple of Phillies cast off, the Marlins are likely to live up to the low expectations one sportswriter set when he characterized the Marlins offense as "Giancarlo Stanton and the Seven Dwarfs."
Lets hear it for the Miami Mermaids?