We're Back!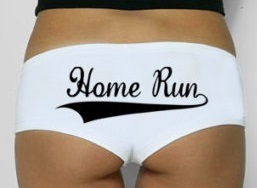 We're back after a long hiatus and very excited about the 2015 season. Taking over a year off isn't common in the blogging world, but it was necessary for us. However, we're back for good now!
Here's what you can expect this year:
The same and fun and cheeky baseball commentary that you grew to know and love
Weekly player profiles
Weekly Hot Wife posts
Current baseball news, with a focus on the MLB, but not excluding minor league ball and college prospects
Steamy baseball-related stories and pics
Remember, this is the place "where passion for baseball, sex, and cherry pie meet," so expect to have some fun!
If you haven't added us to your RSS feed or signed up for an email subscription yet, now is the time.  You're not going to want to miss what we have in store for 2015!