The Nationals: Doing Everything But Cheating To Get To The World Series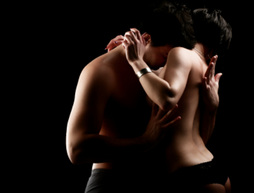 A city with a reputation for power-brokers and philanders, Ashley Madison—the website bearing the tagline "Life is Short. Have an Affair" ranked DC as America's top city for cheaters, Washington should know a thing or two about winning.
The Washington Nationals, with a league high 98 wins ended their 2012 season with a heartbreaking Game 5 NLDS loss to the Cardinals, have something to prove in the post-season baseball courts.
Davey Johnson, starting his 2nd full year managing the Nats, will have a complete arsenal to make the Nats' case. The team's pitching rotation, headed by Ryan Strasburg (15-6), Gio Gonzales (21-8) and Jordan Zimmerman (12-8), is arguably the best starting rotation in the National League, possibly the majors.
Already strong in every position, Nats management moved aggressively to strengthen the team's already formidable fielding and batting presence. In a trade that sent outfielder and sometimes first basemen Michael Morse to Seattle in return for outfielder and premier lead-off batter Denard Span.  Span will complement Jayson Werth in right and last year's rookie sensation Bryce Harper in left field.
Look for the Nats to make their case and take their rightful place among the Capital's legendary powerbrokers.