"Don't Let Breast Cancer Steal 2nd Base" Design Stirs Controversy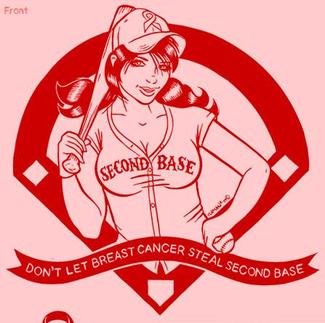 As the world's most comprehensive list of baseball-for-relationship/sex euphemisms came together last week we came across several web stores marketing merchandise playing off one of more of the metaphors on the list.
The most comical were the vendors offering men's and women's t-shirts designed to raise awareness for the fight against breast cancer in a humorous, light-hearted manner.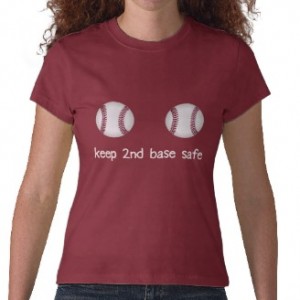 There were fairly tame men's and lady's T-shirt reminding others to "Save Second Base," and "Keep Second Base Safe," offered by online retailer Zazzle.
Or the progressively more risque "Take Care Of Your Rack" t-shirt sold by Save 2nd Base , a website "using humor to build breast cancer awareness."
But the edgiest t-shirt we came across was t-shirt pictured at the top of the post created by Minneapolis poster designer Adam Turman.  Turman's created the T-shirt, featuring a busty lady in a b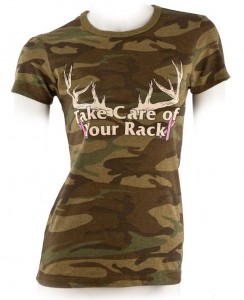 aseball jersey and the slogan, "Don't Let Breast Cancer Steal Second Base," for a long-time client to be sold at an American Cancer Society event in the Spring of 2011.
Good so far, right? A little bit of humor to remind everyone of the very serious fight to cure breast cancer.
But if you thought there was nothing amiss with Turman's design, you would be incorrect!
According to an article written by Erin Carlyle on the City Pages blog, several women took issue with Turman's image and accused the artist of "sexualizing women's health."

So baseball fans, tell us what you think.  Does Turman's design inject an appropriate level of levity and offers a bit of relief from the dark reality of fighting breast cancer or did the artist step over the line and trivialize the otherwise serious subject of women's health?